turning milk, potatoes and sugar into plastics | HTME | video short
PLASTICS MADE FROM MILK, POTATOES, SUGAR, OH MY!! Let's talk about bioplastics.
What are plastics made out of? Can plastics be created from renewable products? What about creating bioplastics from cows milk? In this video created by How To Make Everything they take a few different food based items to create polymers. They dive into the science in a video short explaining how to create bioplastics from scratch, and solving a common issue of plastic packaging. HTME partnered with the University of Minnesota Center of Sustainable Polymers in creating these bioplastics. This video short experiments with shaping, and creating plastics, a classic Bill Nye style video breaking down how it all works.
Learn more by watching the 20:56 minute video below;
BIOPLASTICS SOLUTIONS ON UBUNTOO;
| click on the photos below to learn more|
PLASTICS FROM MILK? | QMILK;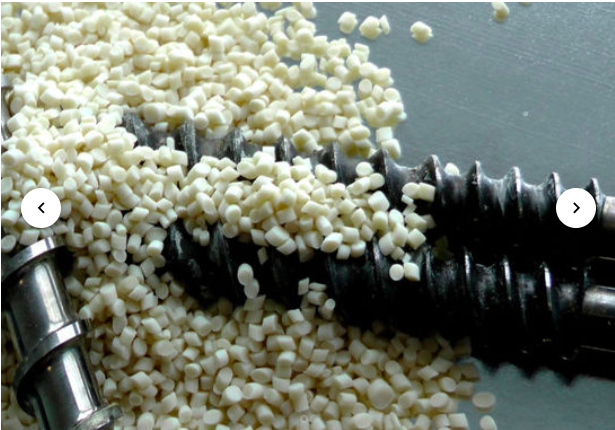 QMILK is a patented, specially designed spinning process to convert waste milk into a biopolymer and fibre. It is a water efficient, energy-efficient and zero waste process. | QMILK fibers are made of 100% renewable Raw materials and non-food milk.The QMILK fiber after a few weeks is biodegradable in compost. (DIN EN 14119). This milk is not suitable for food use and is expensively disposed as unused secondary waste. This amounts to about 2 million tonnes annually in Germany alone. Founder of the company is Anke Domaske. Click the photo above to learn more.
PLASTICS FROM MILK? | LACTIPS;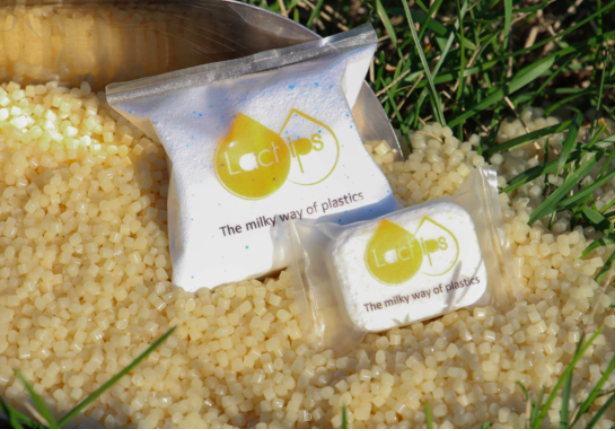 Lactips is a fast growing company based on a patented technology and called itself the milky way of plastics as it produces thermoplastic pellets from milk proteins. | The solutions/products could be edible or inedible. The Bioplastic that is produced can dissolve in hot or cold water and is completely biodegradable within 18 days. After degradation, it can be used as compost. Since they are made out of milk proteins this plastics is even edible! Yes, you can eat these plastics. Click on the photo above to learn more.
PLASTICS FROM POTATOES? | NUPLASTICQ;
Brad LaPray, the founder of BioLogiQ, was raised in Idaho. After spending twenty years working professionally on the East Coast, Brad returned to Idaho with a renewed passion for the agriculture industry and a newfound interest in bioplastics. | Bioplastics were not a new thing, but in 2010, Brad set out to make them better. In 2011, he started BioLogiQ with the intent of creating a useful plastic from the excess starch created during potato processing, which led to the invention of NuPlastiQ Biopolymers' through its proprietary process. Click the photo above to learn more.
PLASTICS FROM POTATOES? | POTATO PLASTIC;
Pontus Törnqvist's new prototype 'plastic' is consisting of only potato starch and water. The technical part of this product is the production of the material. First, the exact amount of both ingredients is mixed together, and then heated until the fluid thickens. It is then poured into molds and exposed to heat until is a dry compact piece. | Potato Plastic is a biodegradable material, made of potato starch. It can decompose into nutrients for the soil within only two months when it ends up in the nature. Potato Plastic can be used for products such as cutleries, bags and certain packaging. Click the photo above to learn more.
PLASTICS FROM SUGAR? | MINERV;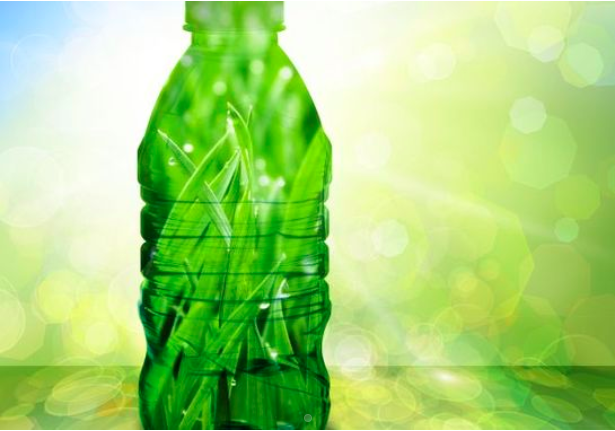 Bio-on was founded in 2007 with a specialization in bio-plastics. It is the first time in the company's region, Emilia Romagna, that beet waste has been utilized to create bioplastics production (PHA specifically speaking). They are also using sugar cane waste and operate under the name of Minerv PHA. | Bio-on is taking advantage of the Bologna area which is famous for auto-machinery and creating a greener vision. The industry machines are being used to create PHA material to be able to produce sustainable products. They monitor the LCA production and development to ensure that their plastic is completely bio. Click the photo above to learn more.
PLASTICS FROM SUGAR? | AVANTIUM;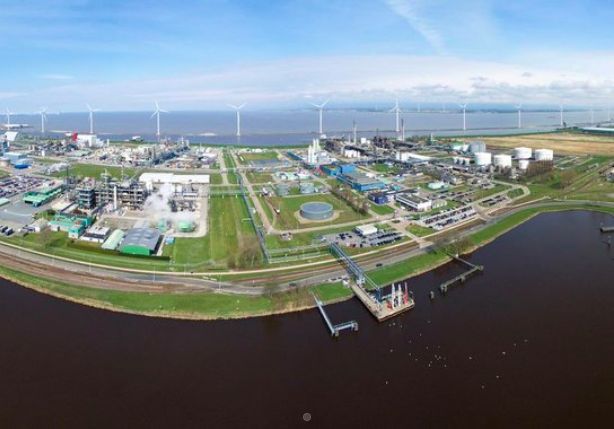 Avantium is a renewable, green-based chemistry company that provides environmentally friendly solutions to petroleum based plastic. Their motto is 'the only way is up'- focusing on the materials on the Earth's surface that are sustainable, as opposed to taking fossil fuels from inside the Earth. | The Zambezi process is a technology to produce sugars for the production of chemicals and fuels from non-food materials including forestry residues and agricultural byproducts such as corn stover or bagasse. When avoiding using materials from the food supply chain for the production of chemicals or fuels, it limits raising serious food security concerns for a growing world population. | Mekong process makes PET, the most ubiquitous plastic that requires MEG, more renewable. They are able to produce bio-MEG, without using oil/ petroleum based resources. Click on the photo above to learn more.
GO TO UBUNTOO SOLUTIONS TO LEARN MORE ABOUT THE SOLUTIONS ABOVE AND OTHER PLASTIC SOLUTIONS!