is biodegradability a solution for plastic waste pollution? | ASC webinar
ASC Chemistry For Life presents;
a webinar on bioplastics and whether or not it is a strong solution for the plastics waste pollution in our oceans. In this free 57:40 minute webinar with Ramani Narayan, from Michigan State University, and Mark Jones, from the Dow Chemical Company, take apart the concept of biodegradability and bioplastics.
This webinar will help you understand;
"Biobased and Biodegradability", that they are not quite the same and often mixed up with one another.
Why biobased?
What are the benefits of a biocarbon?
The simple chemistry and molecular components.
What is the end-of-life strategy?
What are some negative effects of polymers in our environment?
Emerging organic and bio waste economies.
Where are the plastics in our oceans most commonly found?
What is certified compostable plastics?
Examples of false or misleading packaging labels.
Learn more about all of these bullet points and more with Ramani Narayan and Mark Jones by listening to the 57:40 minute webinar below;
FEEDBACK FROM THE WEBINAR;
"This edited recording has been made open access for a limited time only so please share it now with you colleagues and network. This is an exclusive ACS member benefit and this is what one attendee had to say about the broadcast":
"This ACS Webinar was highly informative for me as a citizen and as a chemistry professor. I feel better equipped to answer students' questions about plastics, recycling, and biodegradability, and also to talk with friends and family members about responsible use of plastics."
-Dr. Daphne E. Figueroa Professor of Chemistry | San Diego Miramar College | ACS member for 29 years strong!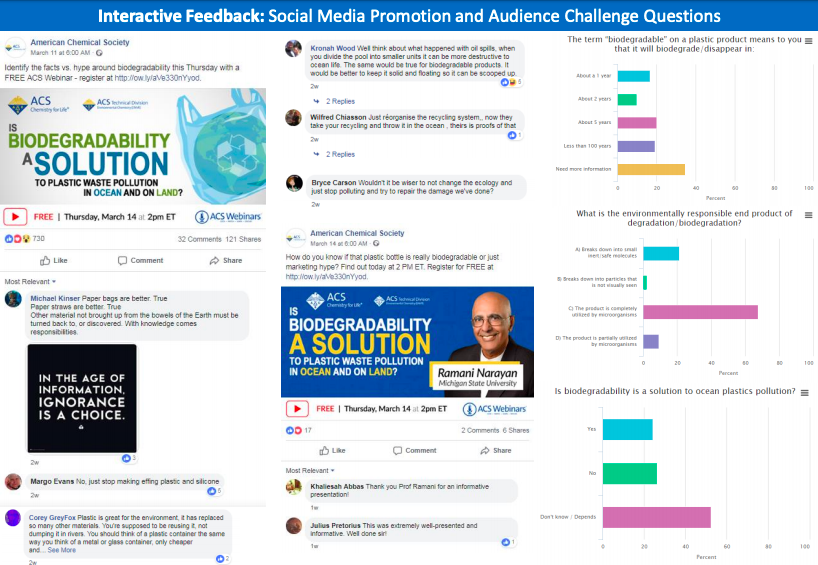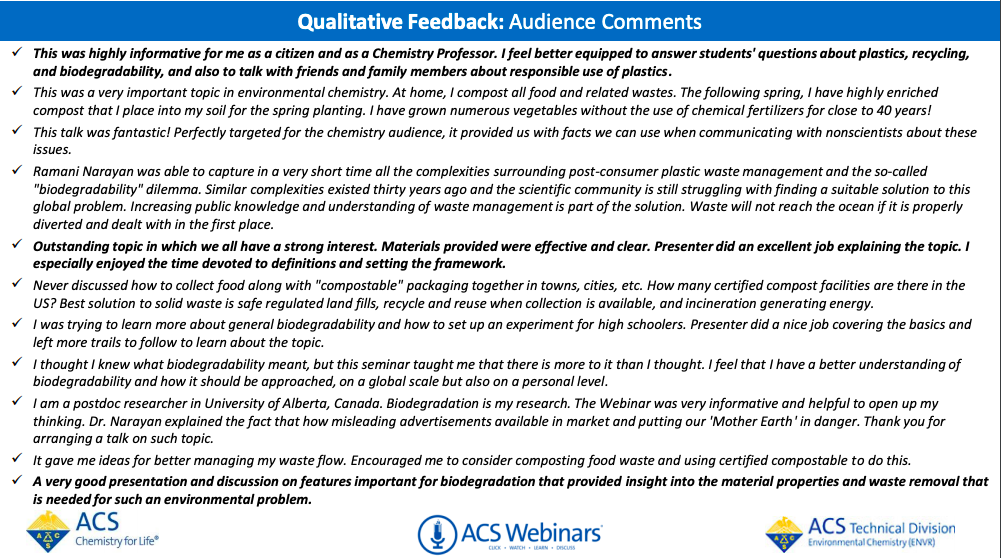 Presented March 3rd, 2019